Tasmanian Leatherwood Honey
Regular price
Sale price
$15.00 USD
Unit price
per
Sale
Sold out
Not in stock. Will be available soon.

In Stock. Pickup in-store or ship to your home.
View full details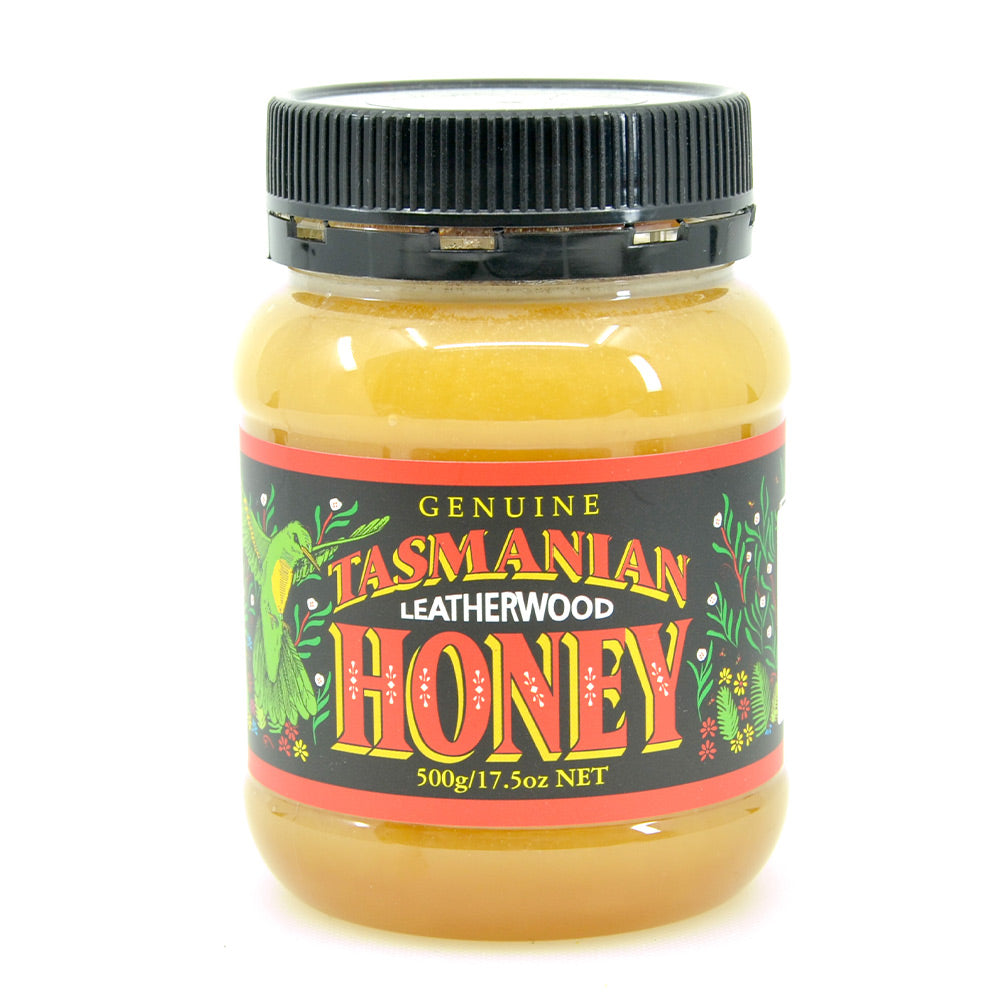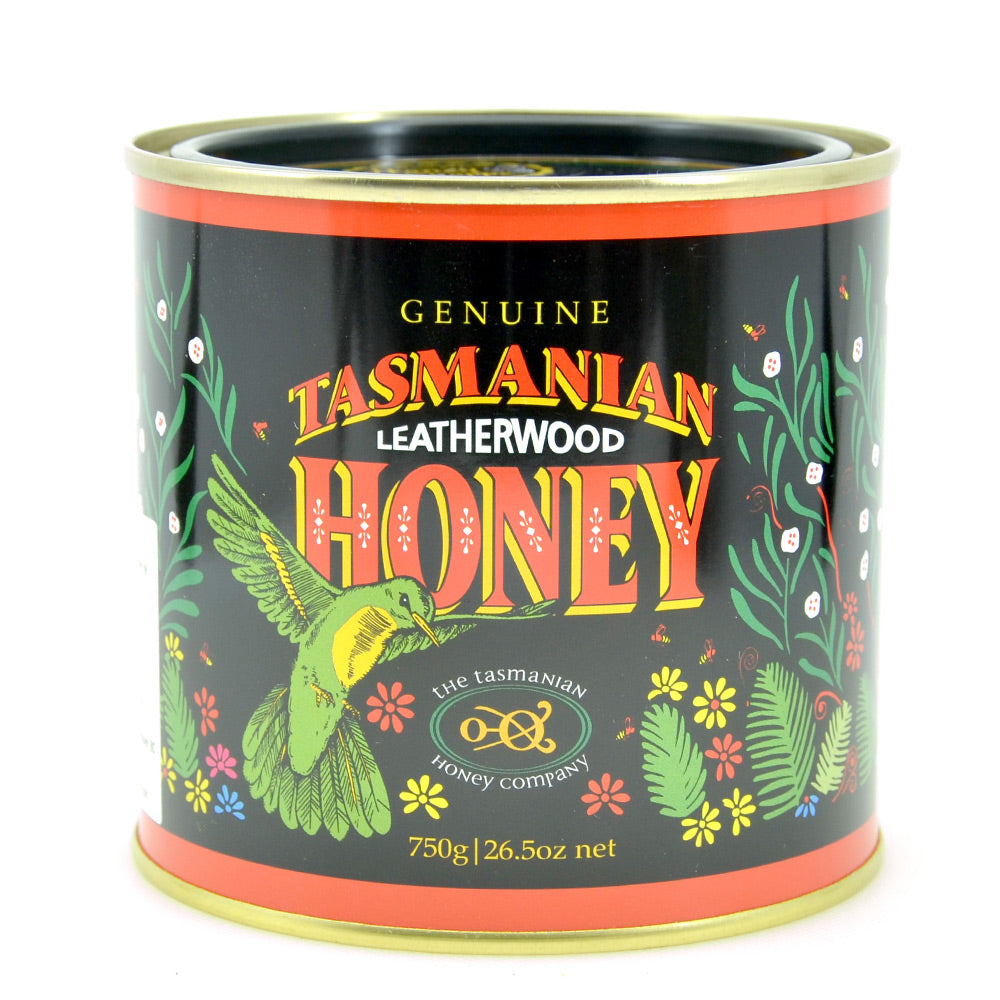 Description
Reviews
Shipping
Tasmanian Leatherwood Honey . . . a unique and wild honey created in the remote wilderness rainforests of western Tasmania.

The Leatherwood tree possesses a remarkable aroma and flavour, a true distillate of a magnificent ancient landscape, spicy and piquant.

This Leatherwood honey is naturally organic by virtue of the fact of where it is produced. Consider for a moment the following image of this place, an ancient rainforest. Tasmania lies on latitude 42 degrees south, sharing this latitude with only the South island of New Zealand and southern most South America.

For a brief 6 – 8 week period of the year summer comes to this wild place with the annual blooming of the Leatherwood flower, Eucryphia Lucida. These trees bear an abundance of extremely delicate white flowers with a piquant scent. The bees visit these flowers from January to mid March and collect the distinctive aromatic nectar from them.

In order to preserve one of nature most unique gifts, this honey is prepared using a special low temperature preparation technique. In carefully managing the extraction of the honey from the comb and it's cleaning, both the floral essences and the vitality of the honey is preserved, resulting in an aromatic and naturally organic food.

Because of the low temperatures used in the production, the honey's natural tendency to crystallize is not inhibited and an ultra-fine crystal structure is encouraged. The final product is easy to use resulting in a buttery and spreadable consistency at room temperature making it easy to spoon out and spread.

Suggested Food Pairings:


Add to hot beverages from a 'hot toddy' to a lemon tea

Farmed by our friends at the Tasmanian Honey Company in Tasmania, Australia.
My favourite is the Tasmanian
with helpful sales staff and at least one who has previous beekeeping knowledge, it's an educational experience shopping at the Main Street Honey Shoppe. My favourite is the Tasmanian Leatherwood Honey and local varieties are tasty, too.
Excellent selection of honey and bee's wax products. Don't forget to get those little honey sticks!
Shipping and Pickup Options:
1. Pickup order at either Main Street Honey Shoppe location
 4125 Main Street, Vancouver, BC
"The Shipyards" 180 - 125 Victory Ship Way, North Vancouver, BC 
2. Shipping within CANADA via Canada Post
Rates are calculated based on the weight of the order and destination at checkout
Shipping services available:  Expedited Parcel, Priority, Xpresspost
3. Shipping to USA
Rates are calculated based on the weight of the order and destination at checkout
Shipping services available: Expedited Parcel USA, Tracked Packet USA, Xpresspost USA
Orders or normally shipped within 3 business days. 
Returns & Refunds
We work to assure that every order from Main Street Honey Shoppe meets or exceeds your expectations. If you are not completely satisfied with your order, please do not hesitate to email us at orders@mainstreethoney.com or call 604-879-6052.
If your product is damaged in shipping please make a claim within 7 days of receipt of your order.  Learn more about our Returns & Refunds Policy.