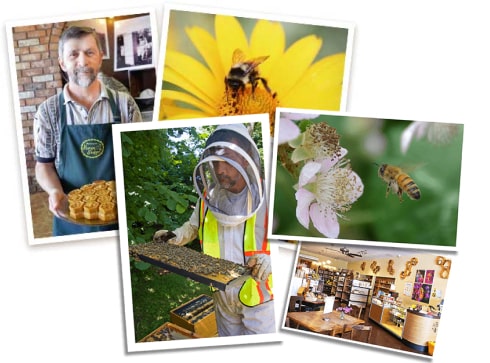 Main Street Honey Shoppe is dedicated to bring Healthy Honeybee products "From the Honey Farm to the City".
Our passion is bringing the health benefits of honey and natural honeybee health products to our customers, through education and great natural honeybee products of known origin.
We pride ourselves at providing a large variety of high quality honey and natural honeybee products. Our products are sourced wherever possible from producers we know, local when available, international when necessary. We gather the latest health information and train our staff so that our customers receive friendly knowledgeable service, and the best variety of high quality products.
Our Honey Shoppes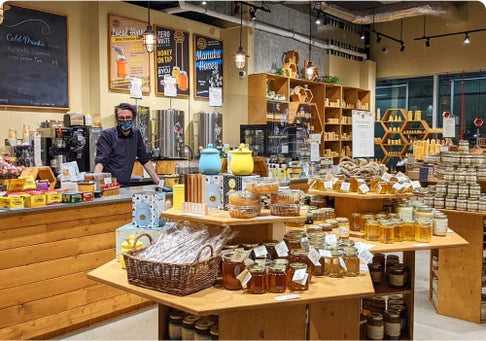 Main Street Honey Shoppe
At The Shipyards
(604) 988-2872
Address
180 – 125 Victory Ship Way North Vancouver, BC V7L 0G5
Store Hours
MON – SUN 11:00am – 9:00pm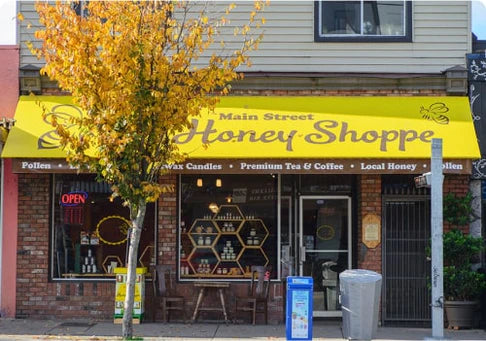 Main Street Honey Shoppe
The Original
(604) 879-6052
Address
4125 Main Street, Vancouver, BC V5V 3P6
Store Hours
MON – SUN 11:00am – 6:00pm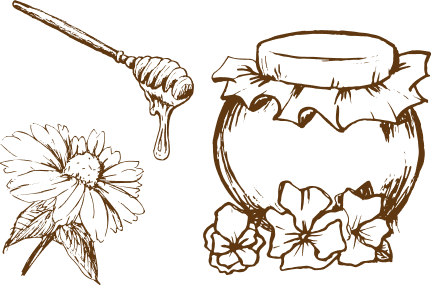 You can taste a variety of local honeys, or try exotic honeys from Europe, Africa, New Zealand and beyond.
When you enter our Honey Shoppe, the first thing you will notice is the sweet aroma of honey and beeswax that permeates throughout. Your stress level from the outside world immediately lowers a couple of notches. Our friendly and knowledgeable staff introduce you to the health benefits of our wide selection of natural bee products. Finally, the honey tasting . . . how sweet it is!
Take your time, unwind and enjoy a delicious espresso drink or one of our over 30 varieties of organic loose leaf tea and maybe one of our honey treats too.

Our Mission

Provide a wide selection of healthy honeybee products
Wide selection of local and exotic specialty honeys
Apitherapy products for health and nutrition
Natural body care products
100% pure beeswax candles

Know the source to ensure high quality products
Produce our own products locally
Work with local suppliers where possible
Provide international products for selection of products not produced locally

Support for Community and Environment
Practice environmentally sustainable beekeeping – promote bee health and pollination of local parks and gardens
Provide public education for the importance of honeybees and the health benefits of bee products
Provide options for a greener city with zero waste packaging options
Support fundraising for local schools and community groups