Raw Wildflower Honey
Regular price
Sale price
$10.00 USD
Unit price
per
Sale
Sold out
Not in stock. Will be available soon.

In Stock. Pickup in-store or ship to your home.
View full details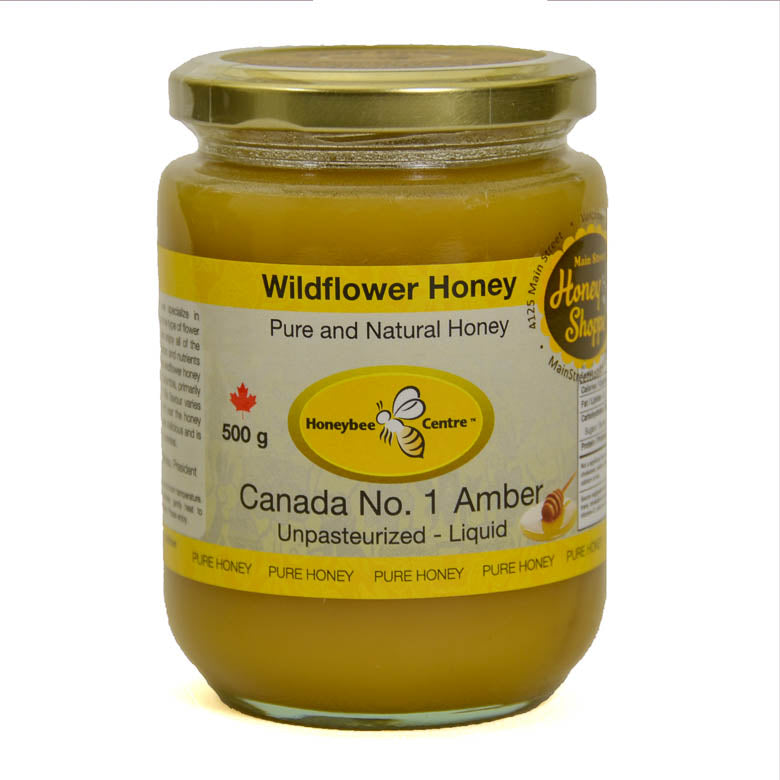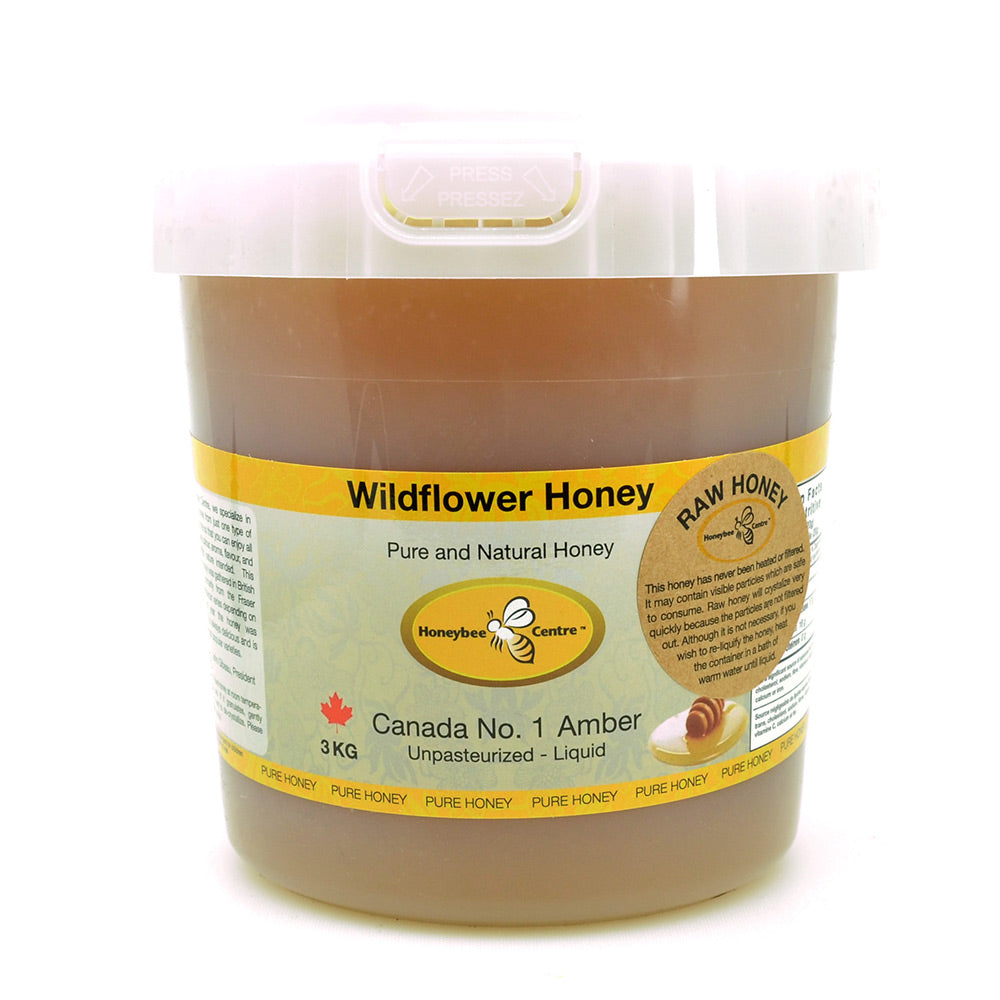 Description
Reviews
Shipping
 Fresh from the Honey Farm
Wildflower honey is made from the nectar gathered from a variety of flowers with the flavour, colour, and aroma dependent on the exact location and time of year that the nectar was collected by the bees. The honey is generally amber in colour, with a full-bodied flavour.
Raw honey has not been heated nor filtered, thus contains all of the pollen and its nutritional value has not been degraded by heating.  Note that raw honey tends to crystallize faster than filtered honey.
Raw Wildflower honey is used as a remedy for hay fever allergy symptoms, due to the local pollen content.

Pure and Unpasteurized. Honey is fat free, cholesterol free and is a good source of anti-oxidants for the maintenance of good health.

Suggested Food Pairings:
Stronger aged cheeses
Meat and game
Charcuterie
Mulled wine
Farmed in British Columbia, primarily in the Fraser Valley, by our partners at Honeybee Centre.
Honey honey honey !!! I love honey
I usually get mine at farmers markets or specialty stores when travelling to experience new flavours..
I had no idea someone out there was making honey in my own back yard !!
Location , sunrise and queen E park.
So cool . Will definitely savour all of it.
I'm absolutely obsessed with this honey.
It really does help so much with my hayfever symptoms and it tastes delicious too. 5 stars!
This is so tasty!
And I love that it's completely raw and unpasteurized. I don't think I'll ever be able to go back to cheap honey ever again, this has become a staple in my pantry now.
Fantastic honey!
The staff are very knowledgeable and helpful with the different product!!! The honey they recommended is super awesome! Love them! Would definitely recommend friends and family!
The best honey
I don't like honey at all, but the clover honey here is the best honey I've ever tasted in my life!!! It's the only honey I will ever buy.
Shipping and Pickup Options:
1. Pickup order at either Main Street Honey Shoppe location
 4125 Main Street, Vancouver, BC
"The Shipyards" 180 - 125 Victory Ship Way, North Vancouver, BC 
2. Shipping within CANADA via Canada Post
Rates are calculated based on the weight of the order and destination at checkout
Shipping services available:  Expedited Parcel, Priority, Xpresspost
3. Shipping to USA
Rates are calculated based on the weight of the order and destination at checkout
Shipping services available: Expedited Parcel USA, Tracked Packet USA, Xpresspost USA
Orders or normally shipped within 3 business days. 
Returns & Refunds
We work to assure that every order from Main Street Honey Shoppe meets or exceeds your expectations. If you are not completely satisfied with your order, please do not hesitate to email us at orders@mainstreethoney.com or call 604-879-6052.
If your product is damaged in shipping please make a claim within 7 days of receipt of your order.  Learn more about our Returns & Refunds Policy.