Creamed Clover Honey
Regular price
Sale price
$9.00 USD
Unit price
per
Sale
Sold out
Not in stock. Will be available soon.

In Stock. Pickup in-store or ship to your home.
View full details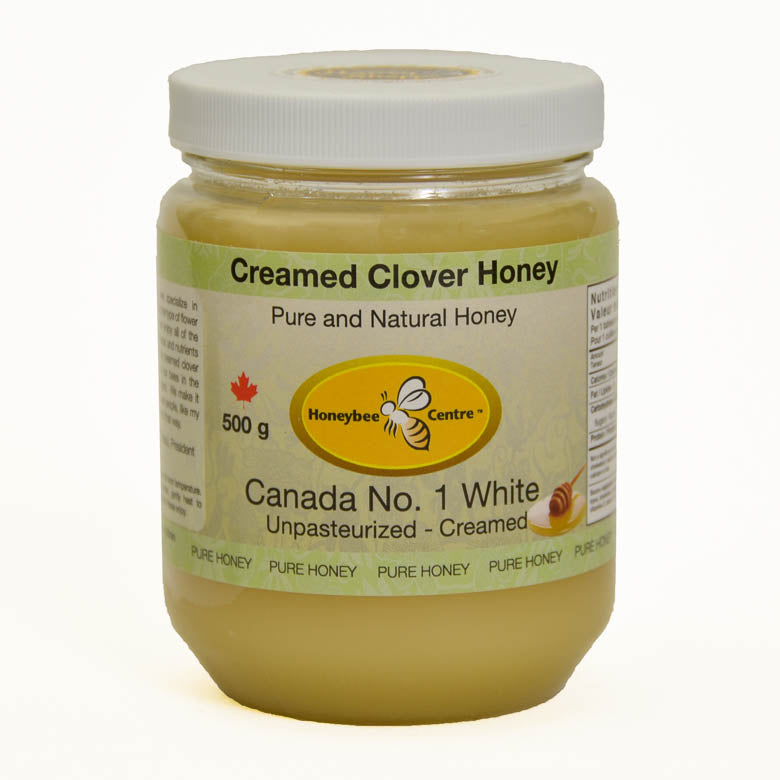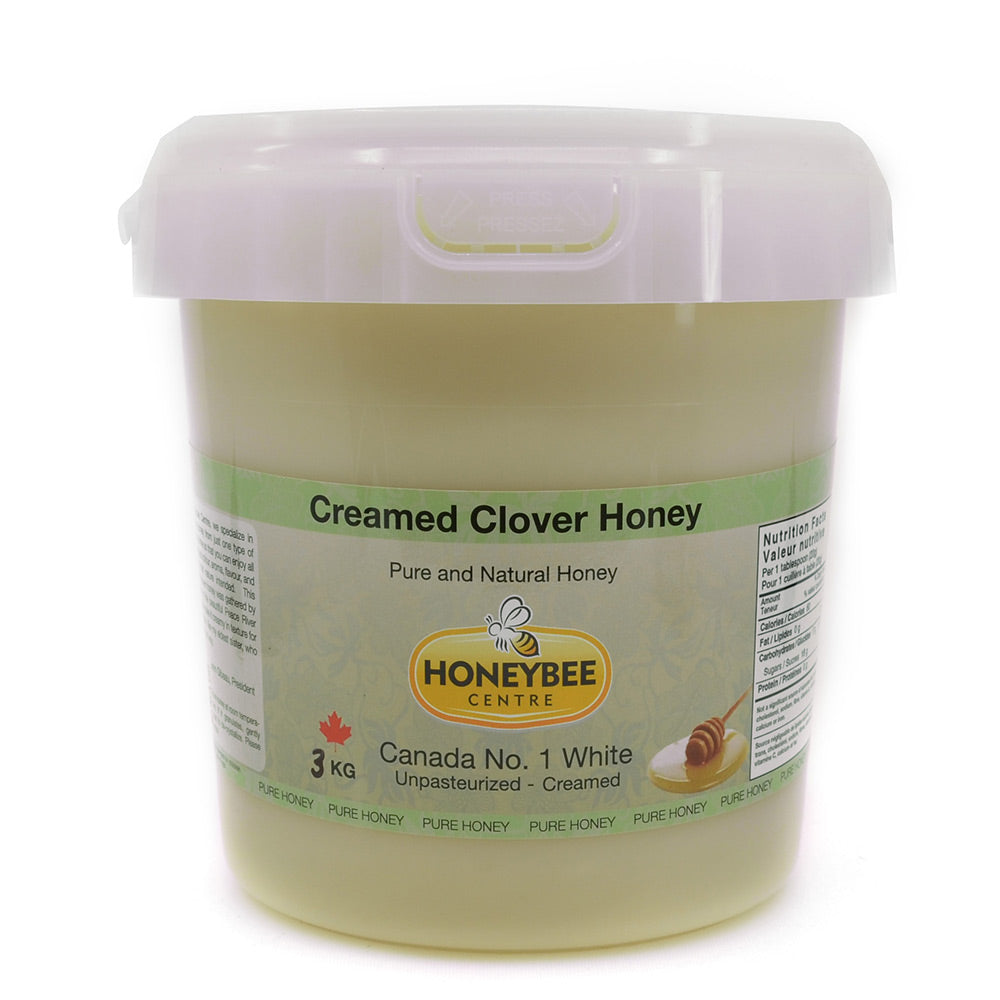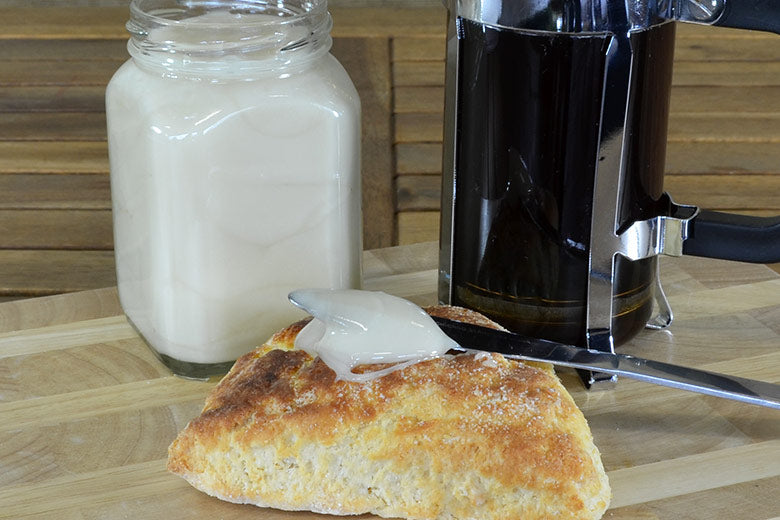 Description
Reviews
Shipping
Fresh from the Honey Farm
Creamed Clover honeyis made from the nectar gathered from clover flowers. The honey is light amber in colour, tangy and delicate, and can often have an after taste of cinnamon. The honey is allowed to crystallize, under controlled conditions, to produce a velvety smooth and creamy texture.
Pure and Unpasteurized. Honey is fat free, cholesterol free and is a good source of anti-oxidants for the maintenance of good health.
Suggested Food Pairings:
Great on warm buttered toast (and it doesn't run off!)

Breakfast (granola, yogurt, fresh fruit)

Glazing vegetables

Sweetener for teas and other beverages
Creamed clover honey tastes smoother and sweeter than its liquid clover sibling.
Farmed in the beautiful Peace River region by our partners at Honeybee Centre.
Love the creamed honey
I moved to Nunavut and my supply was almost out so I ordered more! It came and I bought wonderful soaps etc.
Creaminess is devine
Dang, this is so yummy and smooth and creamy....honey on everything!
This creamed clover honey is out of this world!
I've been slathering my toast with it just about every morning and now I'm excited for breakfast.
Delicious!
This is so creamy and smooth and it really tastes heavenly. My new favourite type of honey!
Wonderful service!
Great selection of products.
Shipping and Pickup Options:
1. Pickup order at either Main Street Honey Shoppe location
 4125 Main Street, Vancouver, BC
"The Shipyards" 180 - 125 Victory Ship Way, North Vancouver, BC 
2. Shipping within CANADA via Canada Post
Rates are calculated based on the weight of the order and destination at checkout
Shipping services available:  Expedited Parcel, Priority, Xpresspost
3. Shipping to USA
Rates are calculated based on the weight of the order and destination at checkout
Shipping services available: Expedited Parcel USA, Tracked Packet USA, Xpresspost USA
Orders or normally shipped within 3 business days. 
Returns & Refunds
We work to assure that every order from Main Street Honey Shoppe meets or exceeds your expectations. If you are not completely satisfied with your order, please do not hesitate to email us at orders@mainstreethoney.com or call 604-879-6052.
If your product is damaged in shipping please make a claim within 7 days of receipt of your order.  Learn more about our Returns & Refunds Policy.