Cinnamon Infused Honey
Regular price
Sale price
$9.00 USD
Unit price
per
Sale
Sold out
Not in stock. Will be available soon.

In Stock. Pickup in-store or ship to your home.
View full details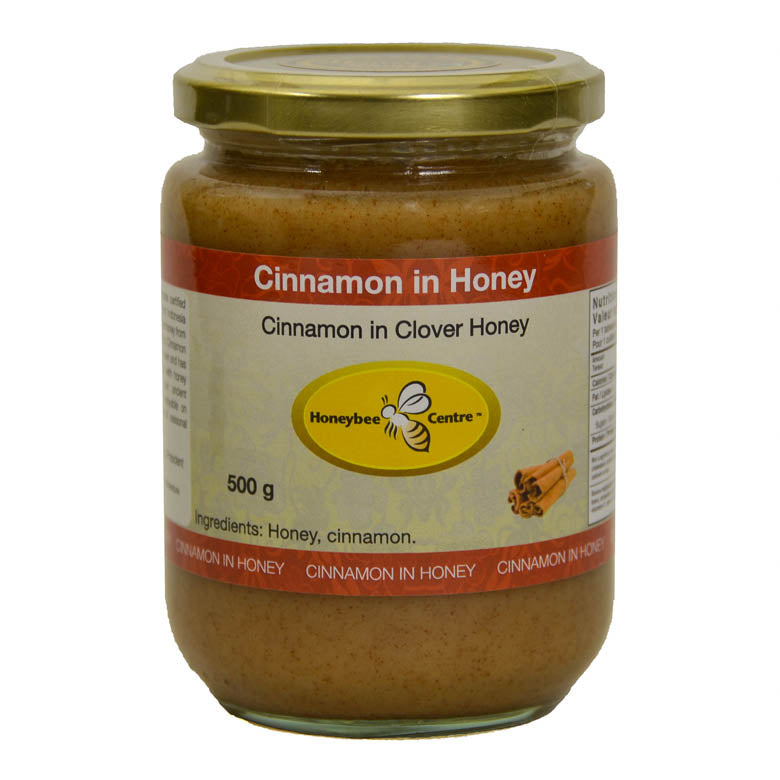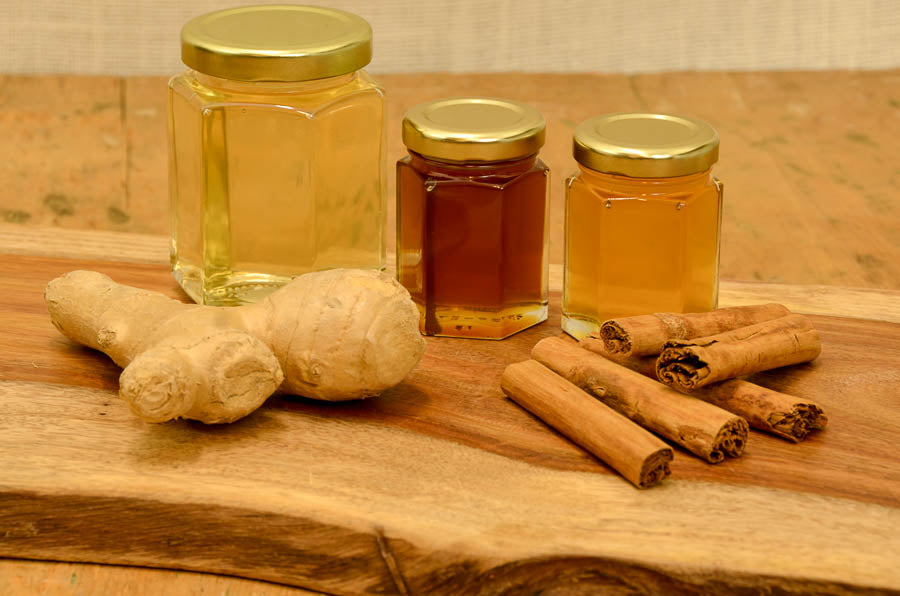 Description
Reviews
Shipping
Fresh from the Honey Farm
Cinnamon infused honey contains certified organic ground cinnamon from Indonesia infused into our pure and natural clover honey. Cinnamon is one of the oldest spices known and has been enjoyed in combination with honey since its discovery by our ancient ancestors.
Ingredients: Honey, cinnamon
Pure and Unpasteurized. Honey is fat free, cholesterol free and is a good source of anti-oxidants for the maintenance of good health.
Suggested Food Pairings:
Great on warm buttered toast
Breakfast (granola, yogurt, fresh fruit)
Apple pie
Sweetener for teas and other beverages
Organic ground cinnamon is from Indonesia and the clover honey is farmed in the beautiful Peace River region by our partners at Honeybee Centre.
The best honey
Who doesn't love cinnamon and honey? Put them together and your mind will be blown. This is by far, the best honey I've ever tasted and I know I'll be a customer for life.
This is so so so addictive.
Once you taste this, you'll want to put it on literally everything! The cinnamon and honey are the best combination and everyone I have recommended it to is obsessed as well.
Super
Staff is super kind and nice. And the shop is so comfortable~
Best quality
Best quality and tasting honey you will ever have.
Great honey shop
Great honey shop or greatest honey shop?
Shipping and Pickup Options:
1. Pickup order at either Main Street Honey Shoppe location
 4125 Main Street, Vancouver, BC
"The Shipyards" 180 - 125 Victory Ship Way, North Vancouver, BC 
2. Shipping within CANADA via Canada Post
Rates are calculated based on the weight of the order and destination at checkout
Shipping services available:  Expedited Parcel, Priority, Xpresspost
3. Shipping to USA
Rates are calculated based on the weight of the order and destination at checkout
Shipping services available: Expedited Parcel USA, Tracked Packet USA, Xpresspost USA
Orders or normally shipped within 3 business days. 
Returns & Refunds
We work to assure that every order from Main Street Honey Shoppe meets or exceeds your expectations. If you are not completely satisfied with your order, please do not hesitate to email us at orders@mainstreethoney.com or call 604-879-6052.
If your product is damaged in shipping please make a claim within 7 days of receipt of your order.  Learn more about our Returns & Refunds Policy.